Silken Tofu Chocolate Pot
Serves 4
25 mins
Easy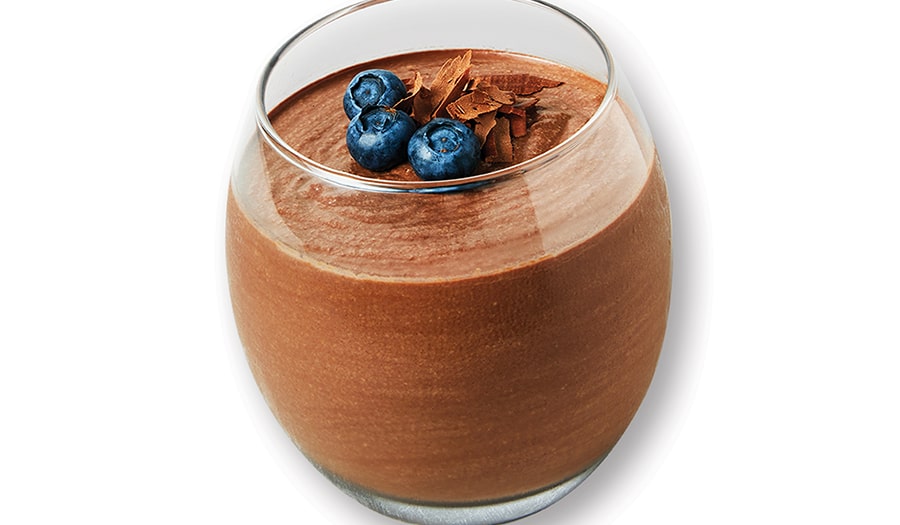 Ingredients
Main Ingredients
250g Silken Tofu
150g dark chocolate 70% cocoa solids, chopped (+ extra for grating)
50g coconut oil, melted
120g maple syrup
1 tsp vanilla bean paste
2 tbsp dark rum (optional)
1/2 tsp sea salt
50g of blueberries
Method
1. Drain the silken Tofu and add it to a large saucepan on a medium heat, whisk it to break it down as it starts to warm up. Once warmed through, add the coconut oil whist still whisking.
2. Add the chopped chocolate into the mixture and stir in using a spatula until the chocolate has completely melted. Once melted, add in the salt, vanilla paste, maple syrup and dark rum (if using), and stir until smooth. Leave to cool slightly.
3. Separate the mixture into 4 equal sized glasses. Allow to cool further and then refrigerate for at least two hours.
4. Once ready to serve, top with a few fresh blueberries and grated dark chocolate.