Silken Tofu Carrot Cake
Serves 8
70 mins
Medium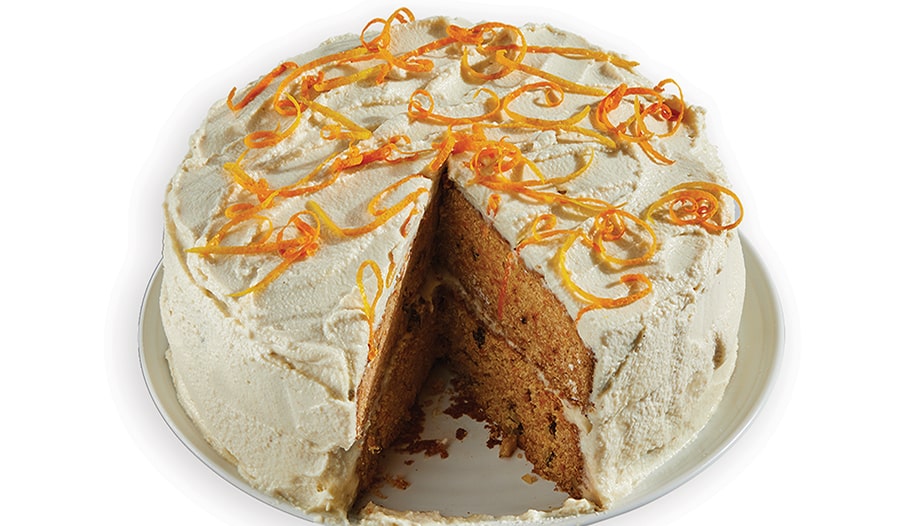 Ingredients
Main Ingredients
100g Silken Tofu
250g coconut oil
300g light brown sugar
300ml plantbased milk
400g plain gluten free flour
2 tbsp vanilla essence
1 1/2 tsp baking powder
1 1/2 tsp bicarbonate of soda
1 Tsp ground cinnamon
1 Tsp ground ginger
1 Tsp ground nutmeg
1 orange, zest only
90g chopped walnuts
2 carrots, finely grated
For the Icing
250g Silken Tofu
300g raw cashews, soaked until soft
50ml agave syrup
100ml plantbased milk
100g icing sugar
2 packs or 13g vege-gel
1 orange, zest only for decoration
Method
1. Preheat oven to 180°c.
2. Drain the soaked cashews and add to a smoothie blender along with the rest of the icing ingredients. Blend until smooth set aside in a bowl in the fridge to chill.
3. For the cake, brush two 20cm cake tins with a little melted coconut oil and line the bases with baking parchment. Whisk together the oil and sugar, then add the vanilla and milk. Combine the flour, baking powder, bicarbonate of soda, spices and orange zest in a separate bowl. Add these to the wet mixture and stir well. Finally stir in the carrot and the nuts. Divide the mixture between the prepared tins and bake for 25-30 mins until a skewer inserted into the middle of the cake comes out cleanly. Cool in the tin for 5 mins before transferring to a wire rack to cool completely.
4. Once cooled slightly, trim one of the sponges to flatten it out. Spread a good layer of icing over the top of the sponge with a pallet knife, add the second sponge on top and cover the cake with the rest of the icing. Add the decorative orange peel to the top and leave to chill in the fridge for one hour.