Tofu Burger
Serves 2
50 mins
Easy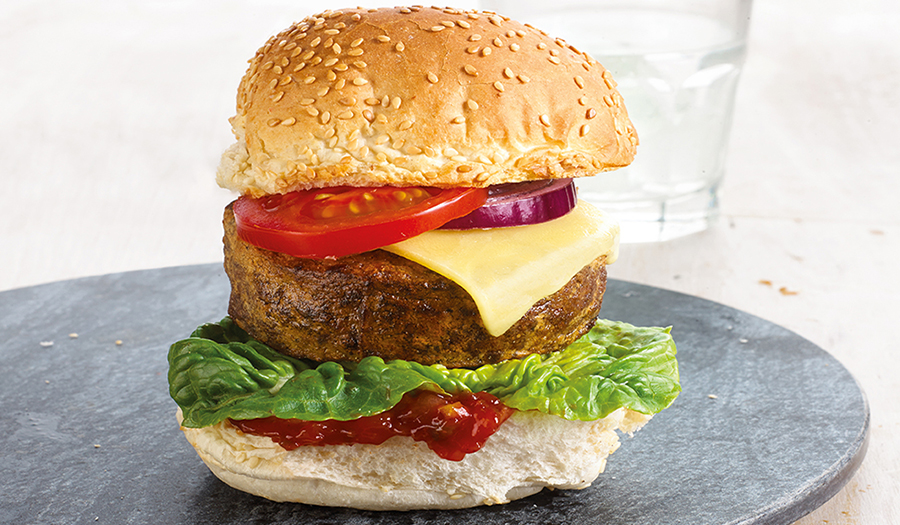 Ingredients
Main Ingredients
1 pack ClearSpot Sesame Burgers Tofu
For the rub
1 tbsp dry mustard
1 tbsp onion powder
1 tbsp smoked paprika
1.5 tsp garlic powder
1/4 tsp ground cumin
1/4 tsp ground pepper
1/4 cup ketchup
2 tbsp finely minced sweet onions
For the sauce
2.5 tbsp brown sugar
2 tbsp rice vinegar
1 clove garlic minced
1/2 tsp rub
1 pinch cayenne pepper
1 pinch ground black pepper
Method
1. Drain the tofu and dry using thick kitchen towels. Replace wet towels and continue to dry for 15 minutes.
2. Cut the tofu into burgers of required thickness.
3. Preheat oven to 210°C.
4. Put all the ingredients for the rub in a bowl and mix well.
5. Rub the tofu gently on all sides with the rub, put on a slightly oiled oven proof pan and bake for 30 minutes flipping both sides to cook evenly.
6. Put all the ingredients for the sauce in a pan and bring to the boil while stirring well.
7. Reduce flame and allow to simmer and cook. Stir continuously for about 15 minutes. Cool. You can blend the sauce for a smoother consistency.
8. Before assembling the burger, apply the sauce on both sides and quickly grill in a panini grill.
Other Recipes